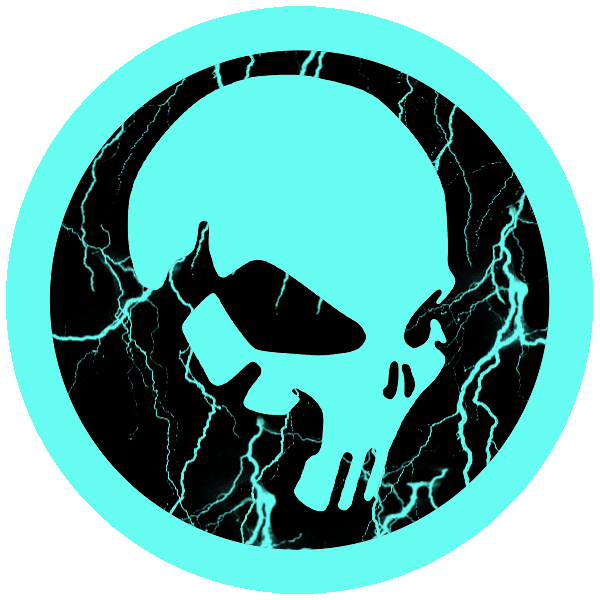 Hall of Fame
Hall of Fame status is restricted to those members of Shadow Company who have displayed a great value to the community. These members have gone above and beyond dedicating a lot of their time to the community to ensure it's day to day running and overall success.
The member must have attained at least twelve months of active service and loyalty to SC.
Hall of Fame Roster
SC Service record beginning October 8th 2008 to Present.
Biggest accomplishments include helping create the first SC website with continuous support and enhancements. Continuously promoting SC through various channels including live band sponsorship and working with other web based organisations for mutual support. Successful and proven recruiter for the SC community.
SC Service record beginning July 2012. left SC on February 1st 2014 then returned on June 29 2014.
On his 1st tour, IIVxWARxVII made a big impact here in SC by taking on many roles within the community and helped to bring many regiments back from the brink of death. Since the beginning he always showed the community that he was willing to take on any role needed to help the community succeed and grow and wanted to help make this community what it is today. From being an SA and moving up to Xbox Gaming Division Commanding Officer before taking an Honourable Discharge. Returning to start over in helping the community return from being inactive and taking on the Role of leading the community as the General of Shadow Company and helping to oversee the Shadow Company Command. For all of these endeavours and so many more, not mentioned here, we are pleased to welcome IIVxWARxVII to the SC Hall of Fame!
SC Service record beginning February 20012 to 2019.
Iron has always been around. Iron started his SC career in the battlefield regiment and excelled at leading members there. Iron reached the position of regiment command. Iron was always ready to assist and so he joined the web team in the role of warrant officer. He in this position he excelled. Iron assisted the leaders of Shadow Company recognize their members and staff with the different awards and accoutrements that SC had to offer. This often was a thankless job and often had to be completed on his own. Iron was promoted to the Web team Executive Officer and also squad staff of Timberwolves. Iron has always held his positions since. During the revival Iron remained with SC and helped fill in the Division Officer. Iron has been a constant staple of Shadow Company and always was available to help. Whether it was his Top 10 Plays of the week videos or acting in an administrative member, Iron was always there, ready to help.
SC Service record beginning February 2009.
rock954 has served in a variety of leadership positions and squad member. He has served as the Vipers SA through to Gaming Division Commanding Officer until rock954's most recent position of Gaming Division Officer. He has helped represent SC in the highest of standards and promote both the growth of each regiment and SC in it's entirety. Also, during this time he has learned a lot of valuable things from everyone to help both his online gaming career and within SC. 
Tim joined Shadow Company in early 2009 and later returned in 2017.
"I would like to nominate SC-Tim for the Hall of Fame. Tim was and is always a member whose character is of the highest moral fiber and consistently demonstrates the ability to act as a positive role model to his/her peers. Tim embraces the Shadow Company values of respect, loyalty and teamwork, while always trying to instill the friends first tradition upon which the Community was founded."
Tim was originally a member in the early days of SC and returned during the revival. Tim accomplished much in his time in Shadow Company. He was a rock steady leader during the often-turbulent growing pains of the revival often helping mediate disputes and guiding expansion. Tim was always around to assist when needed.
Xacto joined Shadow Company on December 17, 2011.
This member has been a loyal and dedicated member to the entire community for many years. Throughout whatever transition, restructure, schism, or change in direction, our community has endured and so has he. This member's squad always pulled through and he has always stayed true to SC no matter his roll. This member is a great leader for our community and is very loyal to SC and our beliefs. This member built strong comradery between members as well as a strong family atmosphere within his squad, and he continues to do so for the entirety of SC. He never loses sight of the goal and does everything in his power to secure a victory for Shadow Company. Xacto's journey in SC started in Pathfinders IS and then the Barretts Squad, which would eventually become the Knight Riders. He soon stepped up into his first leadership role as a SCR. He would go on to never leave the Recruitment and Training Division till his promotion to SCC when he succeeded Rydog. This member's dedication to the Call of Duty regiment and the entire community of SC is unmatched in this regard. He is everything we could ask for in a member and leader. This member has been approached on countless occasions with the proposal/requests of taking on a higher CoC position or a division. His first concern that comes to mind when approached with this new opportunity, is his squad. What will their future be with him not at the helm? Would he have to leave the squad? This member's loyalty to his squad is "something I personally have never observed before". Xacto eventually left the Knight Riders when the Call of Duty Regiment (then platoon) needed him more. This member has also single hand-idly built, obtained approval for, and instructed countless ITC courses for our members. He has built these courses for multiple Call of Duty titles dating back to Modern Warfare 3. Throughout all of the hectic times of map reviews, Clan Wars, tournaments, etc. This member still had time to build 75% of the ITC courses for the Call of Duty: Ghosts platoons and the entirety for the current title Call of Duty WW2. This member took it on his own initiative to start building these courses after and during squad practices, even with no help or input from others or support from Upper CoC. The goal was to be sure our members had a solid course to utilise and to test their skills as well as having a challenge to strive towards. "I got good in Shadow Company, was suspended by Shadow Company, contributed to Shadow Company, and led Shadow Company. I grew up in Shadow Company. I will not leave Shadow Company."